Global Data offers a range of brand name products including servers, desktops, notebooks, printers, peripherals and related software of HP, IBM, Dell and Microsoft. You can find one-shop purchase on any computer related products in Global Data.



As a service oriented company, we provide not only hardware and software products to different kinds of enterprises, but also a series of support services including installation, upgrading, maintenance, equipment relocation as well as tailored-made training program.
New computer product launches in each day. We keep in touch with latest market information and make suitable recommendations to our partners. We treasure long term partnership and not just consider it as one single product purchase.
Global Data also assists customers to set-up and to operate their offices in more efficient and effective way, we also provide consultancy service for general office needs such as office renovation, ventilation, lighting and other power supply, faxing and internet.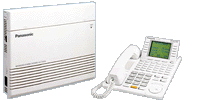 Global Data has extensive experience and has been installing phone systems for over 7 years. We help our partners to setup voice communication system with IP Phone, PABX or keyline telephone system.
An in-house traditional telephone switching system interconnects telephone extensions to each other, as well as to the outside telephone network. It may include functions such as least cost routing call forwarding, conference calling and call accounting. Customers may also consider to use IP Phone System as internal telephone system and connecting other branch office voice system.
We offer a total solution, with design and implement the best phone system for our partners. Global Data can install an integrated voice mail system or one that allows for not only voice mail but also email and fax capabilities from the voice mail platform.