Global Data is committed to offer the most cost effective network infrastructure installation. We combine all the aspects of efficient cabling to accommodate your current needs while allowing for future growth. Our structural cabling system connects data and voice within office, floor, factory plant or campus, using Category 5E, 6 or 6A UTP or FTP cables and Multi-mode or Single-mode fiber optics cables.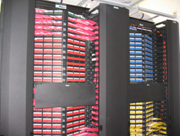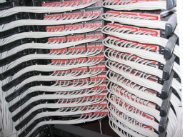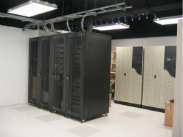 Global Data adopts a turnkey approach which covers every critical step from site survey, system design, installation, project management, equipment commissioning, system maintenance and emergency standby service.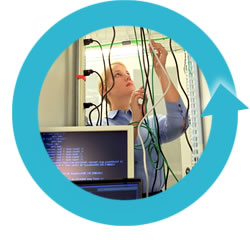 A proper structural cabling system setup is the infrastructure on which a successful LAN/WAN is built. Its reliability is a must to insure quick and efficient communication between the workstations and file servers.
We understand that installation of modern high speed data transfer cable requires highly trained personnel whose expertise, experience and knowledge is unquestionable. It is their goal to avoid common errors such as pinching, improper termination/crimping, attenuation and heat diversion to ensure smooth passage for data moving at ever faster speeds.
Most people never see, or give thought to their voice and data cabling installation. Perhaps you have seen some of the physical equipment or the jacks, but the cabling itself is usually hidden in walls or ceiling spaces. This cabling needs to be properly installed and terminated to avoid such problems as cross talk, electrical interference, and slow network speeds. Proper installation adhering to industry standards will also extend the life of the cabling. Although the majority of the cabling will be hidden away, there are some parts of the installation you can see. Is your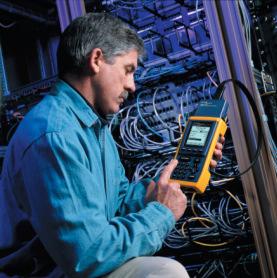 current installation neat and clean, or a tangled mess of bundled wires? A messy installation of the equipment board usually means the same is true for the cabling. At Global Data we take pride in doing a clean installation of the equipment you see, and the cabling you don't. This insures trouble free operation and room for future expansion.